Automate The Important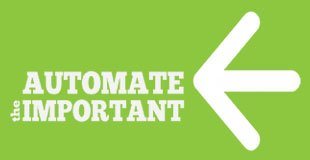 Proverbs 3:9-10 Honor the LORD with your wealth, with the firstfruits of all your crops; then your barns will be filled to overflowing, and your vats will brim over with new wine.
The Bible talks about "first fruits." Simply stated, if something is important, we should do it first. We do it with our savings, we do it with our monthly bills, and this applies to giving as well. We should desire to be generous as well as be wise, so in addition to saving automatically, we can choose to give automatically. When we automate our giving, we are being intentional about being generous. It's a spiritual decision that will help us grow in their faith.
To set up your automatic gift, click here. Still unsure? Check out our Online Giving FAQs.
If you still have questions regarding online giving or automating the important, contact us or call 919.471.6443.
ONLINE GIVING FAQs
Can I schedule recurring donations?
Yes, you can specify whether you want your contribution made once, weekly, twice per month, monthly, quarterly or yearly. You can set up as many scheduled contributions as you prefer.
Will I still receive a contribution statement?
Yes, you will receive a quarterly giving statement in April, July, October, and an annual statement in January mailed to your home. You can also login at anytime and check your giving record.

What if I change banks or want to adjust the date or amount of a contribution?
You can edit or delete a scheduled contribution at anytime including the bank routing number, account number, date, fund, frequency and amount.

Can I update the frequency or amount of my donation?Absolutely, you can edit your automated giving at any point. The control is in your hands.

How do I get help?
Email connect@newhorizonchurch.tv or call 919.471.6443 x101.

Can I try this just once?
Yes, once you set up your online giving profile, you can give once, as often as you'd like, or set up an automated schedule.

When is my donation charged to my account?
Most online transactions are posted in 1-5 business days

Do I pay any additional fees to give online?
No. There is no charge to give online.