Baptism
& Child Dedications
Have I gone public?
Everyone who makes a decision to follow Christ should be baptized.
Baptism is the first step of obedience.
Repent and be baptized, every one of you, in the name of Jesus Christ. Acts 2:38
Baptism is by immersion.
We were therefore buried with him through baptism into death in order that, just as Christ was raised from the dead through the glory of the Father, we too may live a new life. Romans 6:4
Baptism is an outward symbol of your faith.
You are all sons of God through faith in Christ Jesus, for all of you who were baptized into Christ have clothed yourselves with Christ. Galatians 3:26-27
Christian parents who dedicate a child are committing to do everything within their power to raise the child in a godly way, prayerfully until he or she can make a decision on his or her own to follow God. Parents who make this vow of commitment are instructed to raise the child in the ways of God, and not according to their own ways. Some of the responsibilities include teaching and training the child in God's Word, demonstrating an example of godliness, disciplining according to God's ways, and praying earnestly for the child.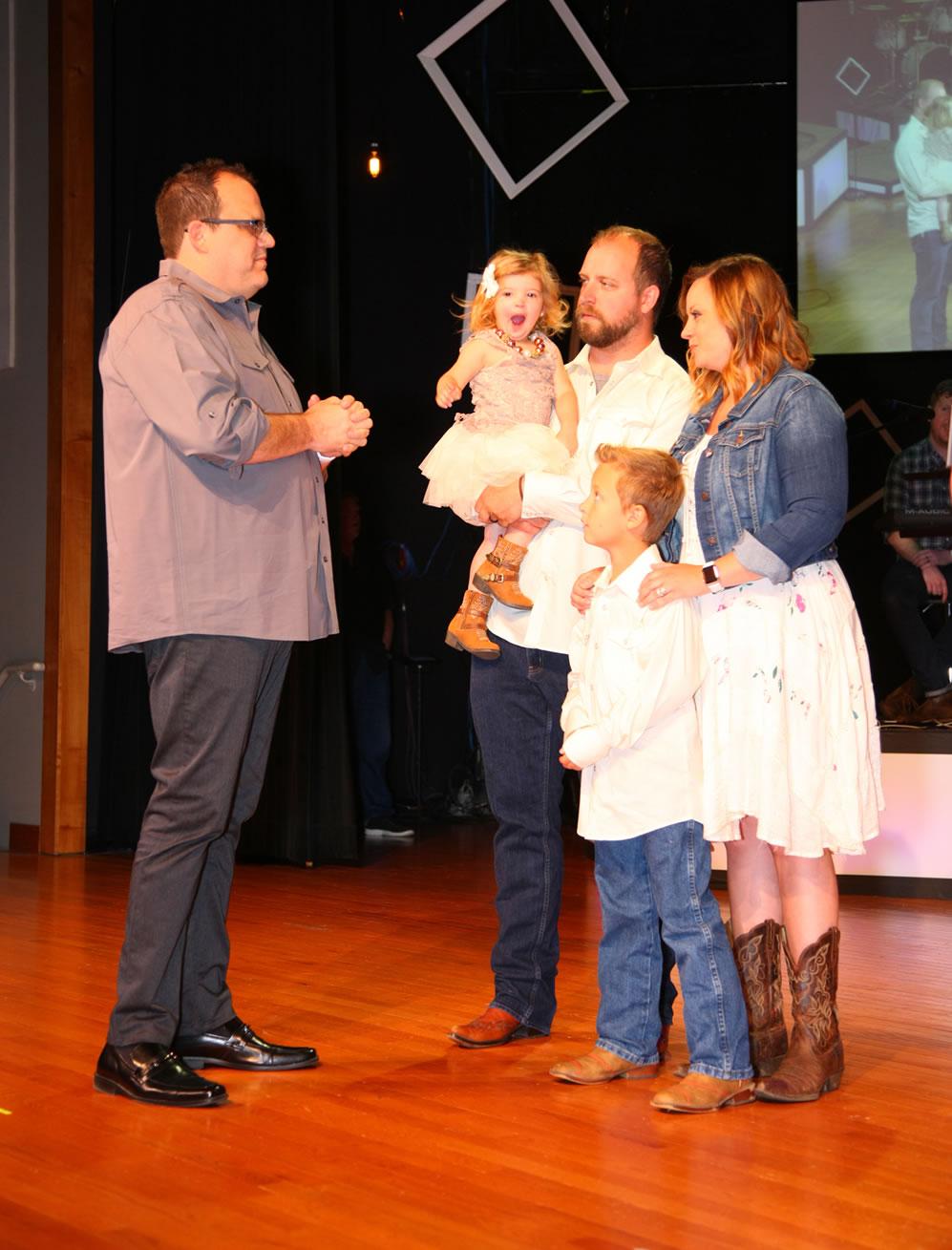 Train a child in the way he should go, and when he is old he will not turn from it. Proverbs 22:6
An Example of Child Dedication in Scripture
And she (Hannah) made a vow, saying, "O LORD Almighty, if you will only look upon your servant's misery and remember me, and not forget your servant but give her a son, then I will give him to the LORD for all the days of his life, and no razor will ever be used on his head." 1 Samuel 1:11
When God answered Hannah's prayer by giving her a son, she remembered her vow:
"As surely as you live, my lord, I am the woman who stood here beside you praying to the LORD. I prayed for this child, and the LORD has granted me what I asked of him. So now I give him to the LORD. For his whole life he will be given over to the LORD." And he worshiped the LORD there. 1 Samuel 1:26-28
Child Dedication Class
This information session is designed to help you better understand Child Dedication.  The session is 30 minutes in length and occurs on the Sunday before Child Dedication, 10:30-11:00am. Childcare is provided.
Please click here to register for one of our upcoming Child Dedications.