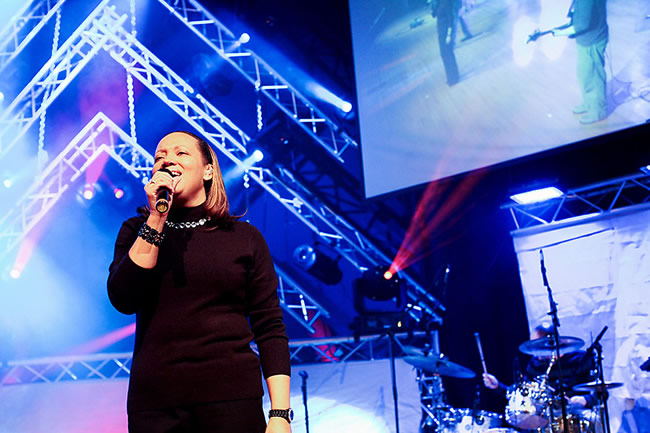 Whether it's your first time at New Horizon Church, or you've been attending for years, you never know what to expect during one of our services. The atmosphere is casual. Jeans, t-shirts, shorts, and flip flops are welcome. We like our music loud! If you don't, ear plugs are provided to the right as you enter the auditorium. The Welcome Team will help you find the perfect seat, show you around the building, and if you need to check your children into a Family Ministry environment, team members will help you with that too.

We are committed to a creative, compelling, challenging, and fun presentation of God's truth. Pastor Dave Bowman communicates in a way that speaks to today's culture. Dave focuses on how to apply Christ's teachings to our lives, so we each can experience God's incredible purpose every day. The phenomenal music and media wrap the weekend message in relevance, with an amazing diversity of artists and styles chosen for one purpose-to prepare your heart for what God has in store for you. Check out our messages to get a feel of what a recent Sunday was like.

Our Family Ministry environments are designed the same way. New Horizon Kids (birth to 4th grade), Transit (5th-7th grades) and Revolution Student Ministries (8th-12th grades meeting on Wednesdays at 6:30pm) use high-energy music, media, and messages to communicate God's truth in an age-appropriate manner.